Carbidopa/levodopa (CD/LD) is the standard of care for treating motor symptoms associated with Parkinson's disease1
However, patients may struggle to stay within the ideal therapeutic range2
Challenges with motor fluctuations2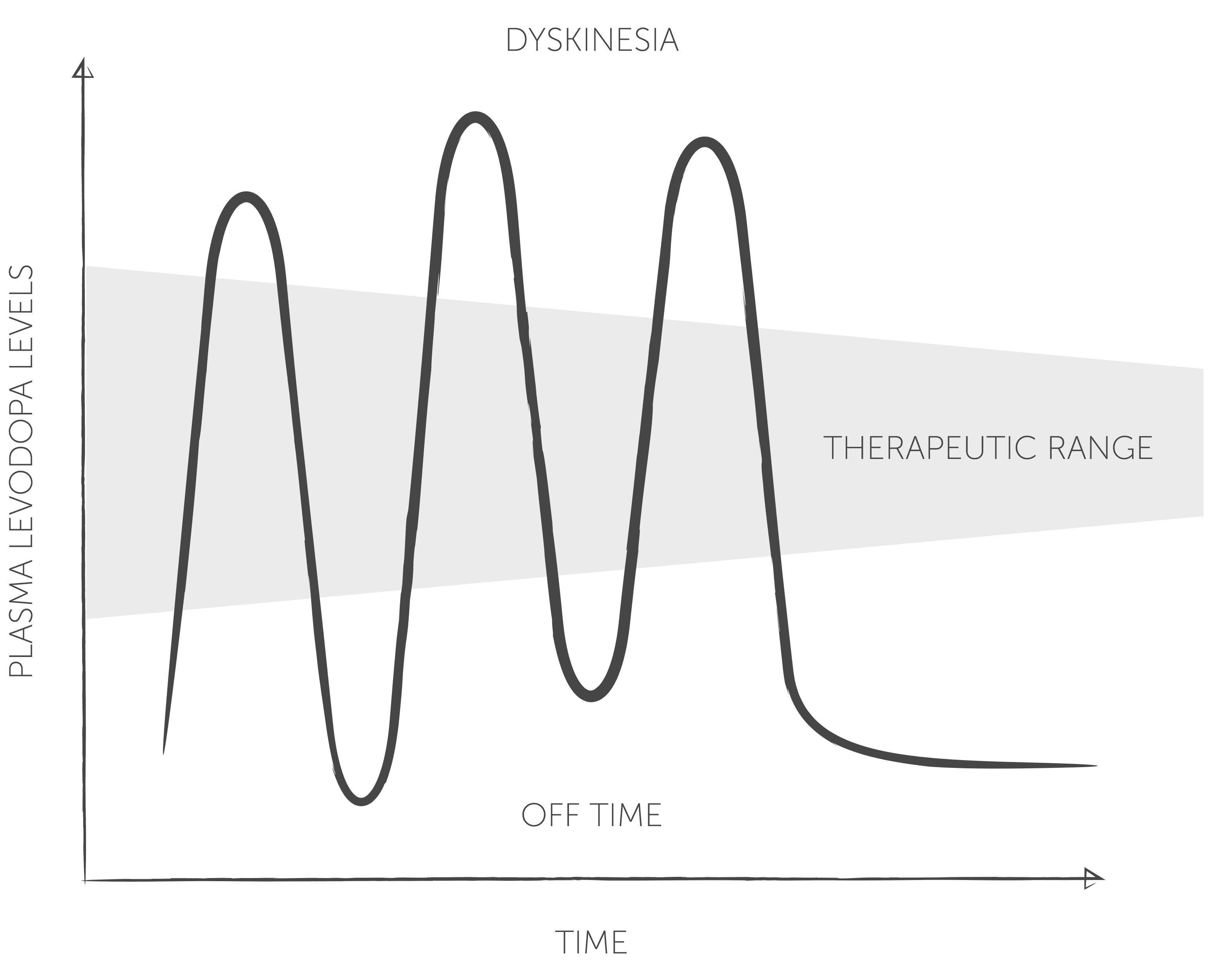 Overdosing can lead to dyskinesia and underdosing may lead to OFF time2
The optimal dosing regimen of CD/LD may differ for each patient1
Patients may split their CD/LD tablets to fit their needs.1
Splitting unscored tablets can be imprecise3,4
Generic tablets aren't functionally scored.
Obtaining a smaller dose is onerous5
Tablets are difficult to cut without crumbling.

Stay up to date on DHIVY
Be the first to know about the
latest developments on DHIVY.
Image does not represent the actual size of the tablet.
References: 1. Tanner CM. Exploring the clinical burden of OFF periods in Parkinson disease. Am J Manag Care. 2020;26(12 suppl):S255-S264. doi:10.37765/​ajmc.2020.88517. 2. Worth PF. When the going gets tough: how to select patients with Parkinson's disease for advanced therapies. Pract Neurol. 2013;13(3):140-152. doi:10.1136/​practneurol-2012-000463. 3. Habib WA, Alanizi AS, Abdelhamid MM, Alanizi FK. Accuracy of tablet splitting: comparison study between hand splitting and tablet cutter. Saudi Pharm J. 2014;22(5):454-459. doi:10.1016/​j.jsps.2013.12.014. 4. Center for Drug Evaluation and Research, Food and Drug Administration. Tablet Scoring: Nomenclature, Labeling, and Data for Evaluation. US Department of Health and Human Services; 2013. 5. de Borja-Oliveira CR. Pill organizers and pill cutters: risks and limitations. Rev Saude Publica. 2013;47(1):123-127. doi:10.1590/​s0034-89102013000100016.